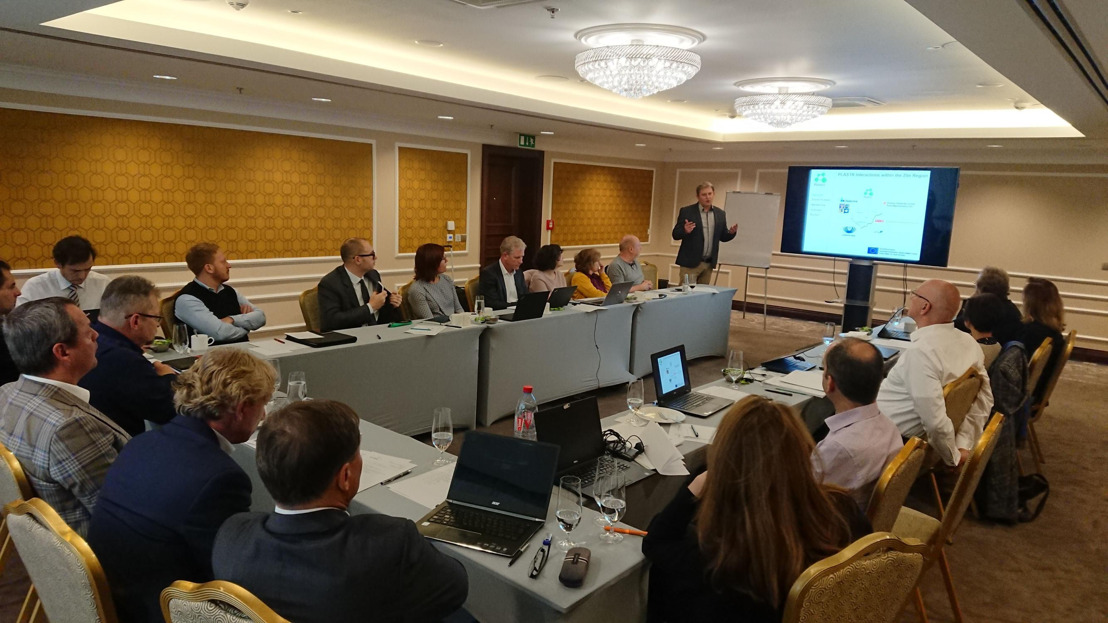 New EuMBC Board elected during successful meetings in Prague
EuMBC Meetings + Industry Connecting Event Prague - 7 & 8 November 2018
In early November, EuMBC - representing the European compounds and masterbatch producers - held its Substance Monitoring Expert Group (SMEG) meeting, Board meeting as well as the General Assembly in the Cosmopolitan Hotel Prague. In the SMEG the regulatory task force of EuMBC works together with the association members on technical, regulatory & monitoring activities.
The Association meetings were followed by a successful industry connecting event on 8 November 2018. First, EuMBC presented its activities to the Czech Plastics Cluster, Inno-Comp and REMAQ who followed the invite to join the meeting. Afterwards, the three organisations introduced themselves with short presentations before a networking session concluded the event.
During the General Assembly, EuMBC (re-)elected the organization's President and Board of Directors:
Marc Cornu – Ampacet  President

Massimo Veronelli – SIRMAX  Treasurer

Cristiano Citterio – Lati  Vice President

Gunther Luebke – Clariant  Vice President

Valérie Moise – Cabot  Member
replacing former Vice President Nicole Petiniot

Joan Vuylsteke – A. Schulman  Member
For additional information or membership inquiry, please contact us via info@compounders.eu.